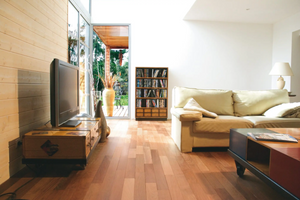 New Year, New Look for your walls, floors and ceilings! 2022
🥶 Whilst it's a bit cold and wet outside, it's a great time to refresh your tired looking walls and wooden floors.


Job 1 - Revamping those Wonderfully Warming Wooden Floors

Owatrol's Oleofloor is a new product that is quickly taking the world of floor care by storm. It has been specifically designed for use on wood floors and surfaces, and it offers a range of benefits to users.

The first thing that you will notice about Oleofloor is that it contains natural oils which are derived from plants. This means that it is not only highly effective but also environmentally friendly. You can use this product to oil your wood floors without worrying about any harmful chemicals being released into the environment.




This product also comes with an applicator which makes it much easier to apply than other products on the market today. This applicator ensures that there are no drips or mess left behind when you are finished applying the oil, so you can enjoy your revitalised flooring in its full glory again with a little less tidying up.




Owatrol's Oleofloor is a flooring oil that is specially formulated to penetrate the wood and seal the surface. It also imparts a protective coating that helps resist moisture and stains - which can really age the look of your floor.

Let's do this


Job 2 - Breathe light and life into your walls or ceilings
Now I know you guys will be thinking ceilings... They have to be white, and walls, well light greys, beiges and other neutrals - well guess what. This year, there's a trialled and tested colour that will bring the outside in to your home in a beautifully subtle way.


Dulux has announced their Colour of the Year for 2022. The colour is called Bright Skies™ and it was created to provide an uplifting experience.

The Dulux Colour of the Year is a bright, refreshing light blue. It's perfect for those who want to create a space that feels like it's filled with airiness and sunshine.


Bright Skies™ is a bright, cheerful and uplifting colour that can be used throughout the home in any room from your bedroom to your living room. It can also be used as an accent colour in your bathroom or kitchen.
Tempted? This should seal the deal.
Download the Dulux Trade Paint Expert App 
Oh and checkout our pics below for more;
Wall, floor and ceiling decorating inspiration...
---